Quality healthcare is deliberate.
TakeCare's experience and expertise in healthcare management and health insurance assure accurate care and all-encompassing protection and security.
 
A seasoned and enduring health insurance company, TakeCare upholds the highest standards of excellence for accredited provider networks, patient management expertise, and end-to-end quality control processes.
 
---
Comprehensive clinician supervision
Every aspect of care management is supervised by U.S. trained and certified physicians, nurses, and social workers.
 
Superior systems and protocols
The synergy of local and international operations results in seamless communication and maximum efficiency of all TakeCare systems and protocols. Adhering to the highest policies of ethics and integrity, the TakeCare corporate culture cultivates professional responsibility and accountability, precision, and dependability.
 
First Accredited health plan in the region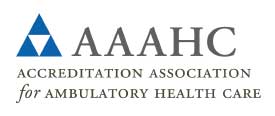 As a testament to the quality of services it provides, TakeCare achieved full three-year health plan accreditation by the Accreditation Association of Ambulatory Health Care (AAAHC) in June 2016 making it the first accredited health plan in the region.

 

Internationally accredited partnering institutions
TakeCare's growing network of partner medical institutions spans from Guam, Saipan, and neighboring regions utilizing the best medical specialists, practitioners, and facilities of the Philippines, Thailand, Singapore, Hawaii, and California.
 
As a member of TakeCare Insurance, you have exclusive access to the FHP Health Center and our Wellness Programs.
 
Our Customer Service representatives are available by calling (671) 647-3526 or toll free at 1(877) 484-2411to answer any questions or assist you with any request that may arise.
TakeCare also offers health fairs to mid-sized and large employer groups. Encourage your employees to know where they stand health wise. Contact your Account Executive to schedule a health fair for your company.